06feb9:15 pm11:15 pmTNT 109: Inframan (1975) at Texas Theatre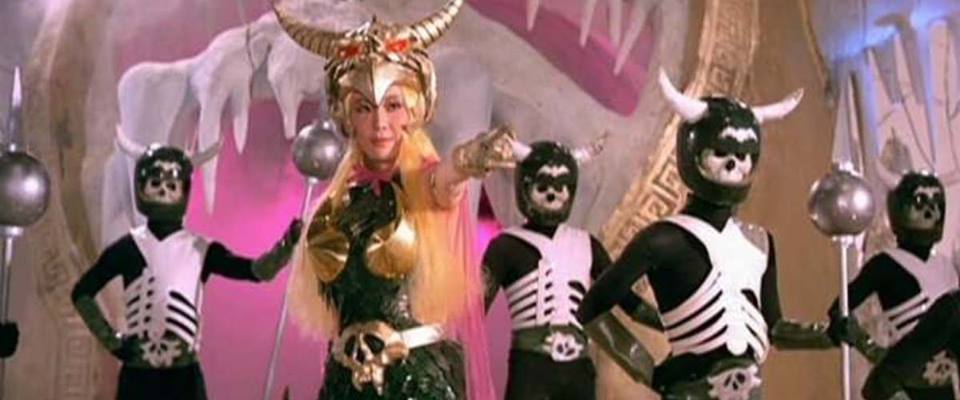 Event Details

Texas Theatre and the G. William Jones Film and Video Collection at SMU present…
TNT 109 : INFRAMAN (1975) in 35MM!
Dir. Shan Hua
Hong Kong
Action/Sci-Fi

"Greetings to you, Earthlings, I am Princess Dragon Mom. I have taken over this planet, now I own the Earth and you'll be my slaves for all eternity!"

TNT is beyond thrilled to screen a rare vintage print of this Shaw Brothers classic excavated from the vaults of SMU's G. William Jones Film and Video Collection!
Imported and hilariously dubbed into English by notorious exploitation distributor Joseph Brenner, INFRAMAN is notable for being the first Chinese super hero film as well as one of the Shaw's only forays into science fiction. It's Hong Kong's answer to Ultraman featuring monster suits by Japanese tokusatsu pros Ekisu Productions, liberal reuse of Toru Fuyuki's scores for Ultra Seven (1967) and Mirrorman (1971), and many of the studio's stock players including Brucesploitation star Bruce Le.
INFRAMAN is the cinematic equivalent of downing a fist full of Pixy Stix on a Saturday afternoon. A hyperactive blast of psychedelic mayhem from a bygone era delivering heroic doses of everything old school monster movie fans could hope for. Roger Ebert once said "When they stop making movies like INFRAMAN a little light will go out in the world" and he was right. FREE ADMISSION!