04nov7:00 pm10:00 pmFeaturedTim Heidecker at Texas Theatre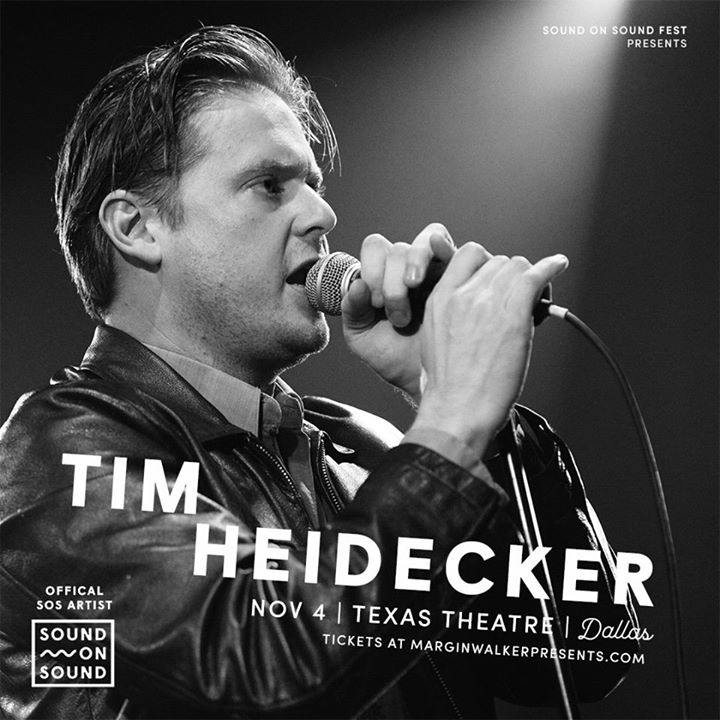 Event Details

Sound on Sound Fest and Margin Walker Presents: Tim Heidecker (of Tim and Eric)! With support from Clint Werth!
Tickets on sale now!

—
TIM HEIDECKER :
Tim Heidecker was born and raised in Allentown, PA. As a freshman film student at Temple University he met Eric Wareheim. After graduation they continued to work together on short films and strange bits of comedic nonsense.
One of their first pieces was Tom Goes to The Mayor, which made its way into various film festivals. Fueled by Tom's success Tim and Eric began sending their tapes to their comedic heroes in Hollywood. One of those recipient's being Bob Odenkirk who loved what he saw and helped to develop their ideas into a TV show. Through a chance meeting they were able to get their tapes to the senior vice president of Adult Swim, Mike Lazzo. He loved the stuff and they were immediately given the funds for development. Tim and Eric used some of the money to move to Hollywood where they worked on the show for a two season, 30 episode run.
Tim later went on to again collaborate with Eric Wareheim on their next show, the Tim and Eric Awesome Show, Great Job! Which aired five seasons on Cartoon Network. Tim and Eric also created a spin off show starring John C. Reilly called Check It Out! With Dr. Steve Brule, which has run for two seasons. Tim has also collaborated with Eric on big budget commercials for brands like Old Spice, Red Stripe, and Boost Mobile.
In 2012 Tim co-wrote, directed, and starred in his first feature film, Tim and Eric's Billion Dollar Movie, which was produced by Will Ferrell and Adam McKay.
Tim's most recent collaboration with Eric was for an anthology series, Tim and Eric's Bedtime Stories. Season two premiered in November of 2015 with two new half hour specials for Adult Swim. The series included guest stars such as John C. Reilly, Jason Schwartzman, and Zach Galifianakis in a dark stylistic departure from their usual comedy shows.
Tim also has a musical side project Heidecker & Wood with Davin Wood, the composer of all things Tim and Eric. Heidecker & Wood\'s second album \'Some Things Never Stay The Same\' was released in November of 2013 and they continue to play live shows and work on new music together.