20jul7:00 pm11:59 pmThou at Three Links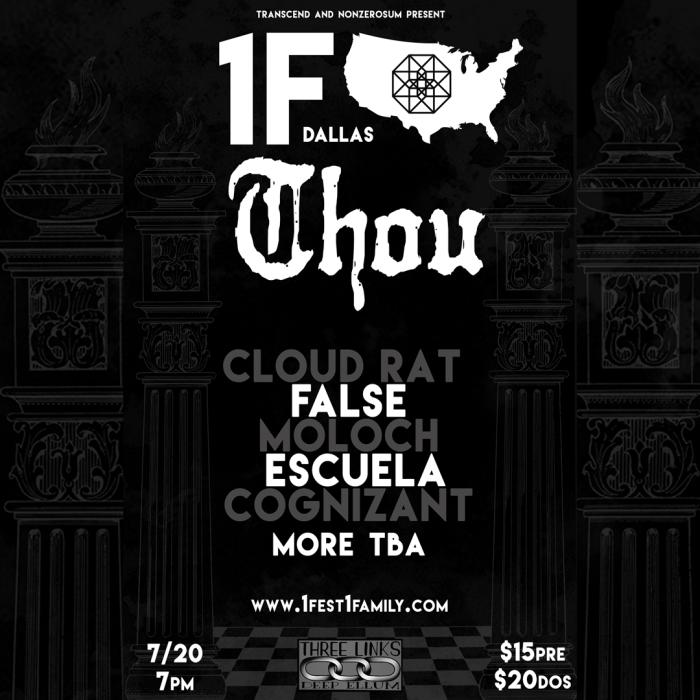 Event Details

THOU

The band was formed by guitarists Andy Gibbs and Matthew Thudium, bassist Mitch Wells, and drummer Terry Gulino. Thou released their first full-length effort, Tyrant, in 2007 after the arrival of the vocalist Bryan Funck.[1] These were followed by their second studio album Peasant in 2008 and a string of EPs, including Malfeasance Retribution EP(2008), The Retaliation of the Immutable Force of Nature (2008), Through the Empires of the Eternal Void (2009) and Baton Rouge/You Have Much to Answer For (2010). Their third full-length album, Summit was released in 2010.
The band's fourth studio album, Heathen, released in 2014, was met with critical acclaim. This album marked the first time in the band's career that the band had featured cleanly sung vocals from collaborator Emily McWilliams. The album was named the best metal album of 2014 by music website Pitchfork. Thou has toured with and collaborated frequently with fellow sludge metal band The Body, whom they most recently collaborated with on the album entitled, You, Whom I Have Always Hated.