03may(may 3)7:00 pm04(may 4)12:00 amThe Residents at Kessler Theater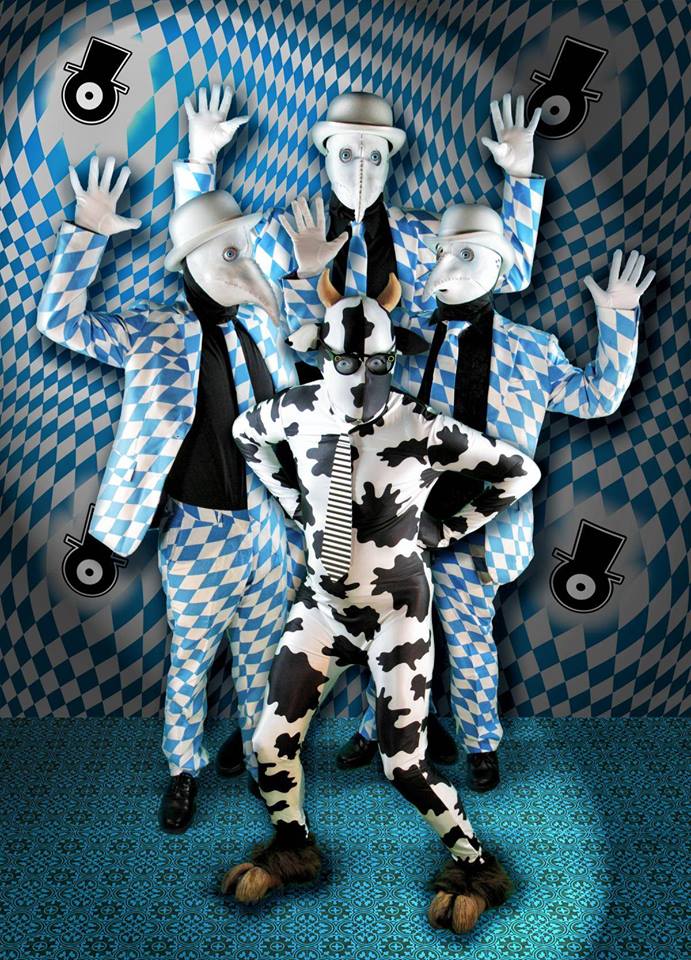 Event Details

Alternately seen as a rock band, an arts collective and a spirit, THE RESIDENTS have been regarded as icons in the world of experimental music for over forty years. In addition to their groundbreaking work in the areas of trance, world fusion, electronica, punk, industrial and lounge music, the group has also been credited with being among the originators of performance art and music video. Their early videos are in the permanent collection of the Museum of Modern Art and their Freak Show CD-ROM was featured in MOMA's "Looking at Music 3.0" exhibition. Their four decade long career has also taken them into the world of film and television music, having scored numerous films and TV series as well as several projects for MTV. In addition, the group is also thriving in the world of digital media having released ten DVDs, and two internet series.

The group celebrated its 40th anniversary with a trilogy of tours – The Talking Light, Wonder of Weird and Shadowland – performing as Randy, Chuck & Bob, the World's Greatest Residents Cover Band, an unexpected morphing into a power trio, gleefully plundering their vast catalog of music to the delight to their fans. Not content to rest upon their justly lauded laurels, the group reformed as THE REAL(?) RESIDENTS, a four piece combo that celebrated its debut at the prestigious Blue Note jazz club in Tokyo in early 2017. The show continues with a European tour in the fall and plans for a US tour in the spring of 2018.
Time
3 (Thursday) 7:00 pm - 4 (Friday) 12:00 am
Location
The Kessler
1230 W Davis St