26oct(oct 26)8:00 pm27(oct 27)1:00 amScreaming Females at Three LinksWith Street Eaters and Silk Shaft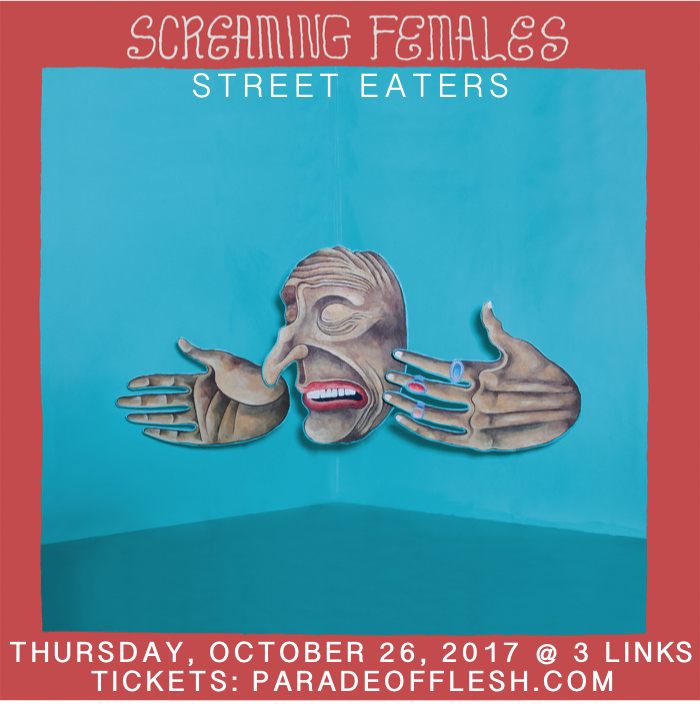 Event Details

Screaming Females had such a clear goal for their new album that it became almost a mantra: they wanted songs that were concise, crisp and melodic. That's exactly what the New Jersey punk trio delivers on Rose Mountain, their sixth LP, due in February on Don Giovanni Records.
The album is a milestone in a number of ways. Not only does Rose Mountain reflect a new approach to the band's songwriting, the LP marks the first time Screaming Females have worked with an outside producer, and comes as the trio celebrates 10 years together.
"I'm very pleased and proud of us as a band for playing together for so long," says singer and guitarist Marissa Paternoster, who formed Screaming Females in 2005 with bassist Michael Abbate and drummer Jarrett Dougherty.