19mar10:00 am5:00 pmRockabilly Vintage Pop-Up Shop at Hollywood 5 & Dime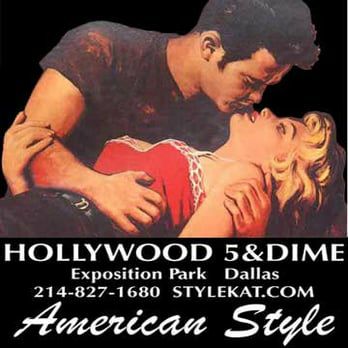 Event Details

Hollywood 5 & Dime has a bunch of new merch out and a ton of stuff on sale. Come support over 20 years in Expo Park Dallas!

In addition, the infamous Al Wildcat will have a bunch of collectable toys, motorcycle memorabilia and other cool bits and baubles and Heyday Apparel will be showing some cool vintage threads, pinup repro and accessories.

DJ Dead Wax will be providing the rockabilly, Americana and western swing tunes, as he does every week at Double Wide for Two-Stepping Tuesdays. ???

The Dallas Lowlifes Car Club will be on hand showing off one of their hotrods and promoting their upcoming events.

Stay tuned for more exciting details to come!