12dec7:00 pm11:59 pmPrayers at TreesWith War of Izaca and Teen Slut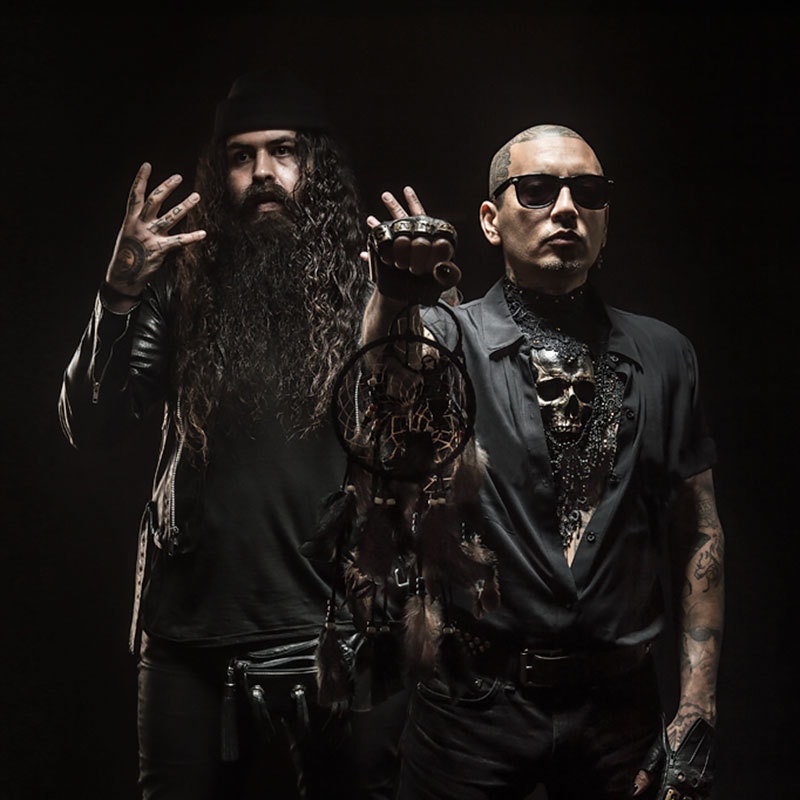 Event Details

With gritty lyrics exposing the harsh realities of gang and street life coupled with love and loss over throbbing beats and swirling synthesizers, electronic duo PRAYERS brings an authentic urban feel to Goth music, a mix of genres that crosses cultural and societal boundaries and breaks stereotypes.

PRAYERS creates a modern dystopian landscape based in both brutal reality and transcendental occultism. Featuring Leafar Seyer on vocals and synth and Dave Parley on beats and synth, PRAYERS straddles interlocking worlds: Both members were born in Mexico—Seyer in Cotija, Michochan and Parley in Tijuana—and both grew up watching MTV and listening to punk and goth. Their creativity draws on the conflict of embracing of alternative, underground styles rather than traditional Chicancismo, the dissonance of their existence as indigenous people treated as immigrants on their ancestral land, and their status as Mexicans playing in what has long been viewed as a white genre.