18mar7:00 pm11:59 pmPink Floyd Laser Spectacular at The Bomb Factory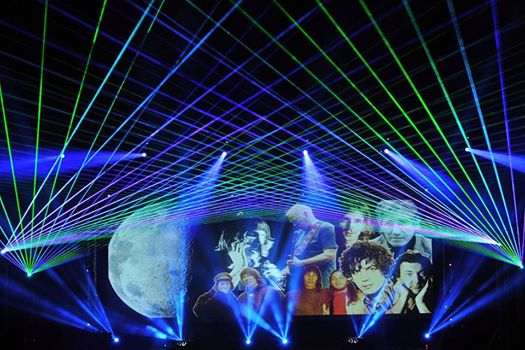 Event Details

GET TICKETS AT THEBOMBFACTORY.COM

Pink Floyd Laser Spectacular
https://www.facebook.com/PinkFloydLaserShow
https://www.youtube.com/watch?v=6lUx2WBYMSY
In 1986, Paramount's Laser Spectacular was presented for the first time at the Woodlawn Theater in San Antonio, Texas.

At the time, producer Steve Monistere was staging Jazz and Blues concerts there. A local laserist approached Steve with the idea of producing a laser show. Steve had never seen a laser show, and reluctantly agreed to give the idea a try. Both shows sold out and the rest, as they say, is history!

Steve immediately made upgrades to the show and started touring it throughout Texas. The show gathered steam as it rolled across the US playing to packed houses.

In 1991, "Laser Dave" McConkey took over the duties of tour production manager and lead laserist. Much of the early success is attributed to Dave's hard work in preparing for, and staging the show as it toured. Dave still maintains his position with Laser Spectacular and can be see manning the controls at every show.

Lane McConahy has been with Laser Spectacular since 1994, and still is with the tour as stage manager and truck driver.
Lane has gotten the tour to its destination on time and safely in the most extreme conditions. "Lane ROCKS"!

After 30 years of playing theaters through out the world, The Laser Spectacular is not only the world's longest touring laser show, but also the LONGEST TOURING THEATER SHOW IN HISTORY!

Each year the show is updated with technical and creative changes that keep the audience coming back for more. As a rock cultural phenomenon, Paramount's Laser Spectacular has become a cult classic in multimedia entertainment!
Time

(Saturday) 7:00 pm - 11:59 pm
Location

The Bomb Factory

2713 Canton St, Dallas, TX 75226