29jul(jul 29)8:00 pm30(jul 30)2:00 amOhio Players at The Door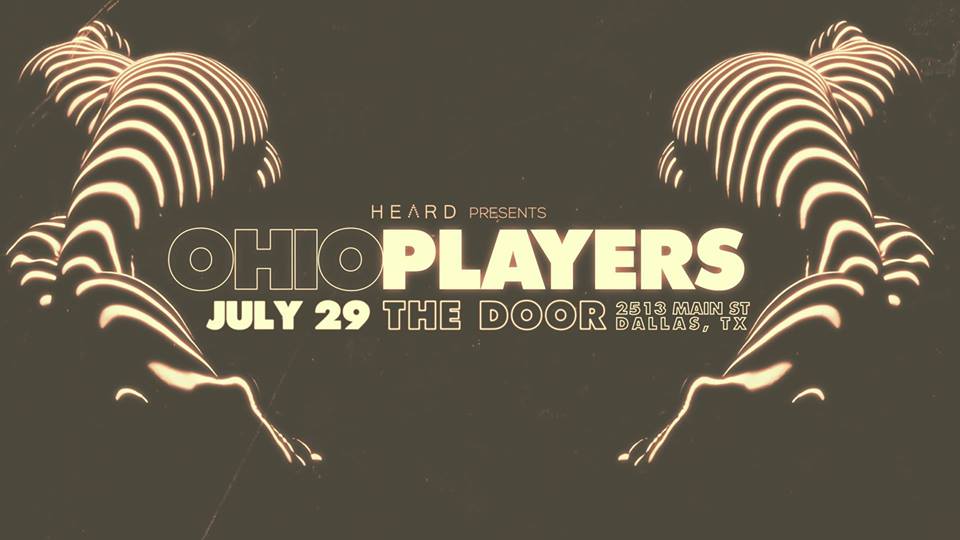 Event Details

Tickets on sale now: http://bit.ly/OhioPlayersDallas

Old school, skin tight & still keepin it funky – the Ohio Players are taking you on a Love Rollercoaster July 29th at The Door!

The Ohio Players came into musical prominence in the 1970's as pioneers of street funk and underground R&B. After signing with Mercury Records in 1974 they landed three consecutive platinum albums "Skin Tight, "Fire", and "Honey". Two number one singles on the billboard pop charts "Fire" and "Love Rollercoaster" and five number one R&B singles "Funky Worm", "Fire","Sweet Sticky Thing", "Love Rollercoaster," and "Who'd She Coo".

The Players traveled the world, produced more than a dozen albums and received 14 gold and platinum awards for their labors. They also appeared on all the late night shows from Dick Clark to David Letterman.

Their classic tunes are still making an impact, showing up as samples and covers from Snoop Dogg, Puff Daddy, Salt & Pepper, Too Short, Sound garden, Red Hot Chili Peppers, Paul Jackson Jr., and Alex Bugnon.

The band is keeping it funky with 9 members, 4 of which are original Players. James "Diamond" Williams (Drums), Clarence Willis (Lead Guitar) and Robert Kuumba,(Percussion).
Time

29 (Saturday) 8:00 pm - 30 (Sunday) 2:00 am