13may7:30 pm11:30 pmFeaturedKid Koala's Vinyl Vaudeville at Strauss Square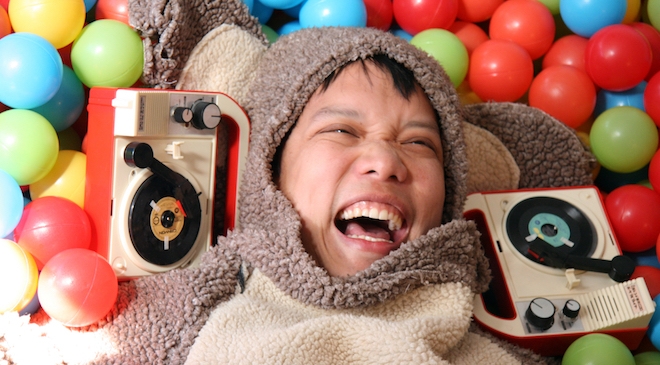 Event Details

Kid Koala is a world-renowned scratch DJ, music producer, composer, and award winning graphic novelist. He has released five solo albums, the most recent being 'Music To Draw To: Satellite" featuring Icelandic singer Emilíana Torrini. He has also released two graphic novels: Nufonia Must Fall and Space Cadet. He has also been involved in collaborations such as Gorillaz, Deltron 3030, and The Slew.

Kid Koala has toured with the likes of Radiohead, the Beastie Boys, Arcade Fire, Money Mark, A Tribe Called Quest, Mike Patton, DJ Shadow, and The Preservation Hall Jazz Band. He has contributed to scores for the films Shaun of the Dead, Scott Pilgrim vs. The World, Looper and The Great Gatsby and Baby Driver. He has composed music for The National Film Board of Canada, the Cartoon Network, Sesame Street, and Adult Swim.

Kid Koala's unforgettable live shows range from silly touring turntable carnivals like Short Attention Span Theater (featuring turntable bingo) and Vinyl Vaudeville (including puppets and dancers) to quiet-time events like Music To Draw To, Space Cadet Headphone Experience, Satellite Turntable Orchestra, and Nufonia Must Fall, a live animated graphic novel created performed, filmed, projected, and scored in real time using 5 cameras, 20 sets, 47 puppets, a string quartet, and Kid Koala on piano, turntable and percussion.

He lives in Montreal with his wife and two daughters.
Time

(Sunday) 7:30 pm - 11:30 pm