26jun7:00 pm11:59 pmFull Metal Jack at Alamo Drafthouse Cinema Richardson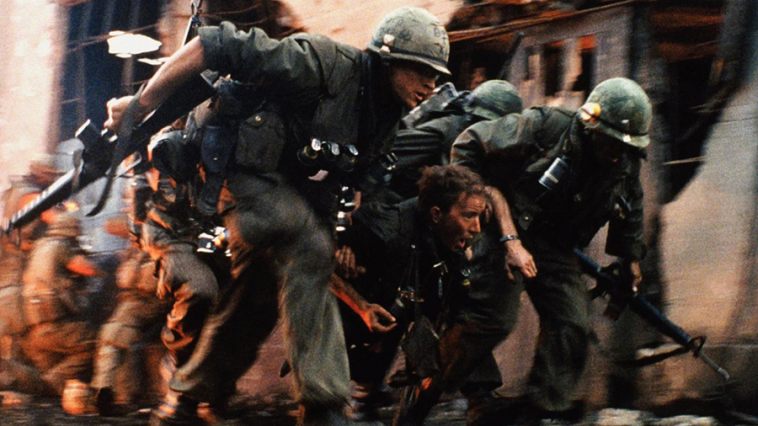 Event Details

"I wanted to meet interesting and stimulating people of an ancient culture… and kill them."

For one night only — June 26th, 2017 — Alamo Drafthouse and Mondo's yearlong homage to visionary director Stanley Kubrick heads to Vietnam for the bleak, funny and searing FULL METAL JACKET. These coast-to-coast screenings mark the landmark film's 30th anniversary, and each ticket includes an exclusive t-shirt featuring the film's iconic "Born To Kill" poster artwork.

In FULL METAL JACKET, based on the semi-autobiographical novel "The Short-Timers" by Gustav Hasford, Kubrick looks at the steady process of dehumanization that a group of draftees undergo so they can become Marine killing machines in Vietnam. Starting with the infamous boot camp sequence – the sequence that spawned a million filthy quotes and introduced the world to drill sergeant R. Lee Ermey – going to the streets of Hue, FULL METAL JACKET follows Private Joker (Matthew Modine) and his buddies as they are torn down and never quite put back together.
Time

(Monday) 7:00 pm - 11:59 pm
Alamo Drafthouse (Richardson)
Richardson Heights Village, 100 South Central Expressway, Richardson, TX 75080