01nov7:00 pm11:59 pmDope, Hed PE at TreesBand Nerds, Hell's Half Acre and The Crimson Veil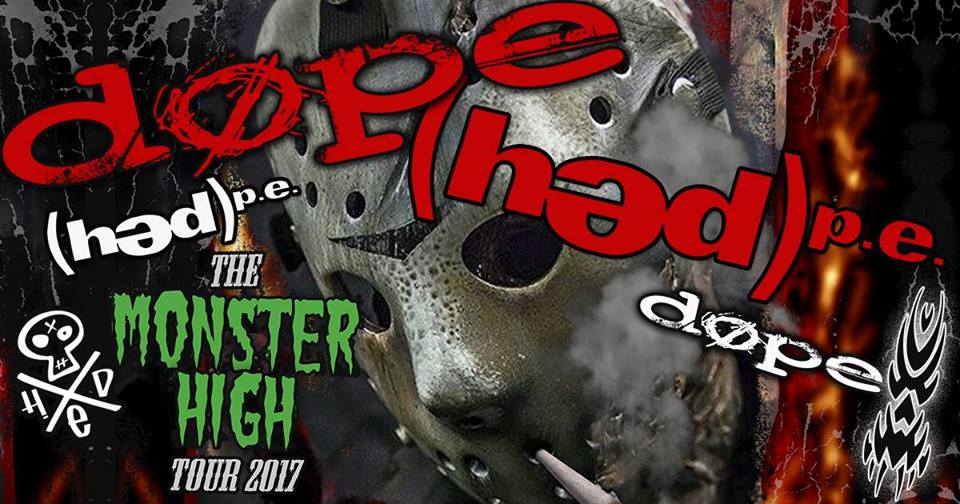 Event Details

EDSEL DOPE continues to triumph against the odds, beginning as an independent Dope slinger in NYC who rose to the heights of daytime MTV, rock radio, major labels, and everything in between. Edsel and his fraternity-like assemblage of merry, roaming pirates, have recorded 6 full length albums, successfully toured the globe, while building a rabid "cult like" following who has consumed more than a million Dope albums around the world.

Dope is a unique story of a consistently successful band that has never had that one, universally identifiable song, which catapulted them into the mainstream, nor was Dope spun out of the success of another association. Instead, Dope is a band that has built its fan base through compelling live shows and remains connected to its audience through a deep catalog of music, which challenges its listeners to agree on any one favorite piece of work. Those loyal and dedicated fans are eagerly awaiting the latest Dope work, appropriately titled Blood Money (Part 1).