03nov1:00 pm11:00 pmFeaturedDallas Music Conference at The Door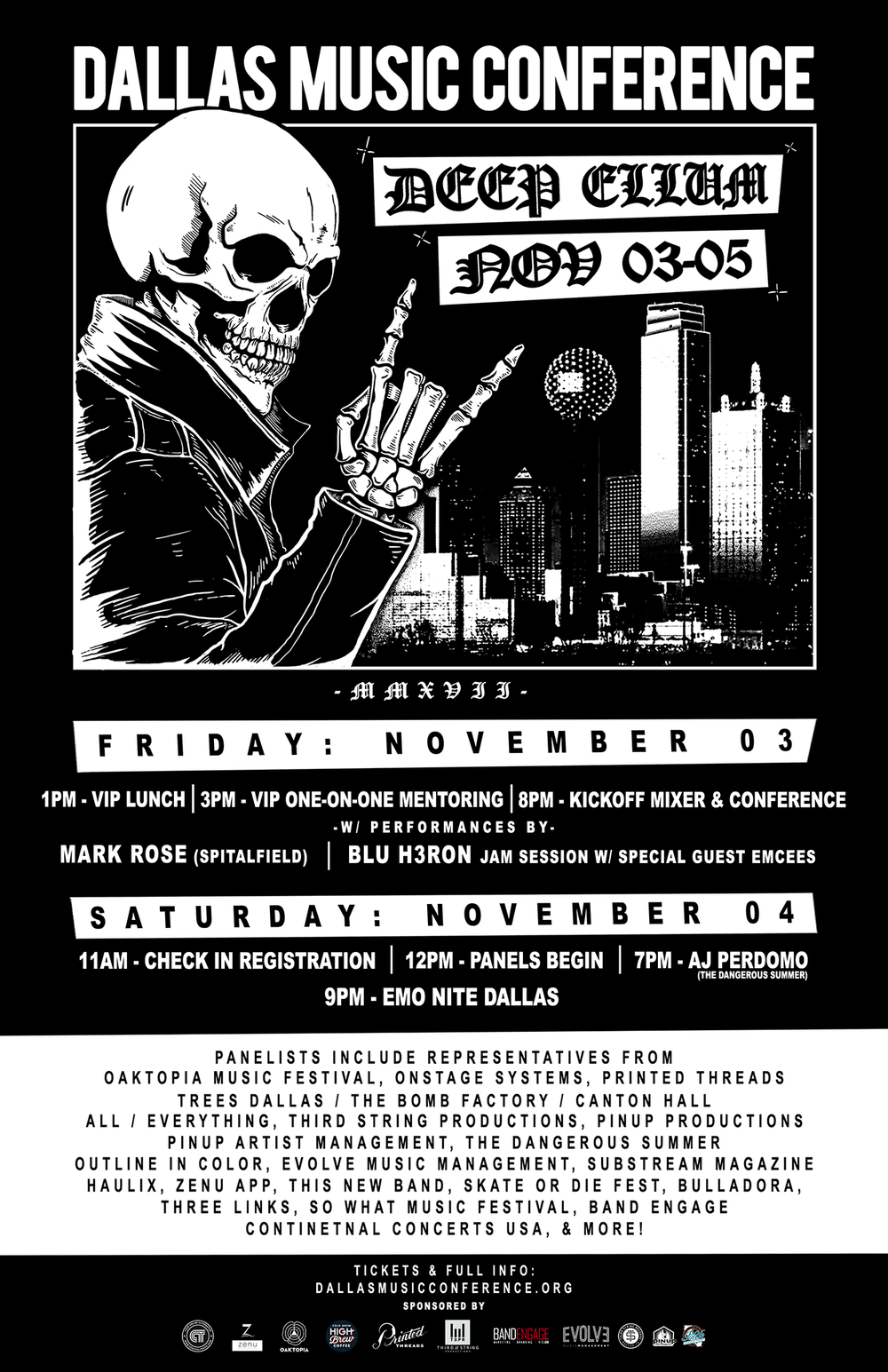 Event Details

The Dallas Music Conference is a place where college students, interns, music industry professionals just getting their start, and long time industry mentors come together. The conference exists to break down the walls of intimidation that often keep younger people from seeking advice and guidance from industry professionals who have years of experience and advice to offer. The conference includes panels, guest speakers, and evening networking events.

The Dallas Music Conference is a free-flowing meeting of the minds with emphasis on the independent sector of the music industry. The goal of the conference is to bring together individuals who either work or aspire to work in the music industry.

Working in music, especially independently, it can often feel as though you are alone in your struggles and your successes. It can often also feel like the major music conferences are more geared towards those already having major success or priced in a way that leaves out the little guys. Our goal is to create a fun, informative, and cost effective way for people with a passion for working in music to come together, network, learn, and leave motivated to take on the world more than ever before.

The conference will include small groups, guest speakers, panels, and nighttime mixer events. All attendees will have the opportunity to submit ideas for discussion and panel topics prior to the conference as to create an environment that is both appealing and educational for all attendees.
Time

(Friday) 1:00 pm - 11:00 pm
Location

The Door

2513 MAIN STREET