16mar8:30 pm11:59 pmFeaturedThe Boondock Saints at Alamo Drafthouse (Richardson)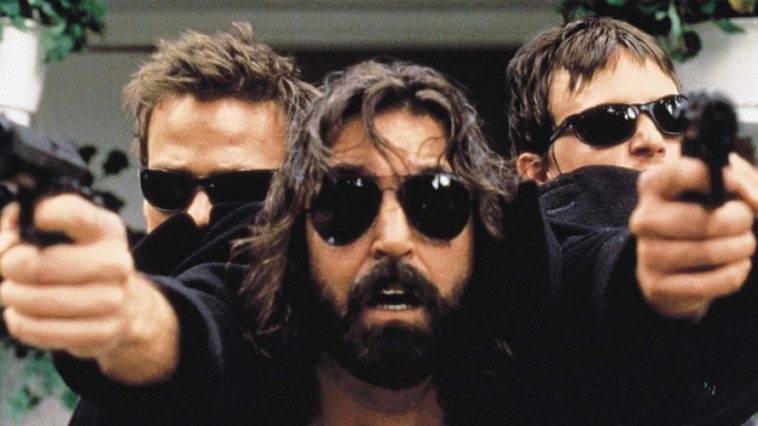 Event Details

Possibly the biggest cult hit ever (or at least of the last decade) – THE BOONDOCK SAINTS was filmed in 1999 and completed in 2000. Blacklisted from theaters due to a backlash against violent films after the Columbine Incident, the film never received a proper theatrical release. Instead the film found its fan base on video and DVD spawning an international sensation that has continued with little or no media support.

Sean Patrick Flanery and Norman Reedus star as two Irish brothers that accidentally kill a handful of mafia thugs. After turning themselves in, they're released to a hero's welcome. Seeing this as a calling by God, the pair start knocking off more gang members one by one. William Defoe plays a detective trying to solve the slayings, but the closer he comes to catching the brothers, the more he thinks they might just be doing the right thing.

Come celebrate St. Patrick's Day with us at a screening of the original THE BOONDOCK SAINTS!
Time

(Thursday) 8:30 pm - 11:59 pm
Alamo Drafthouse (Richardson)
Richardson Heights Village, 100 South Central Expressway, Richardson, TX 75080