08jan7:30 pm9:00 pmBook Club: Seventh Function of Language at The Wild Detectives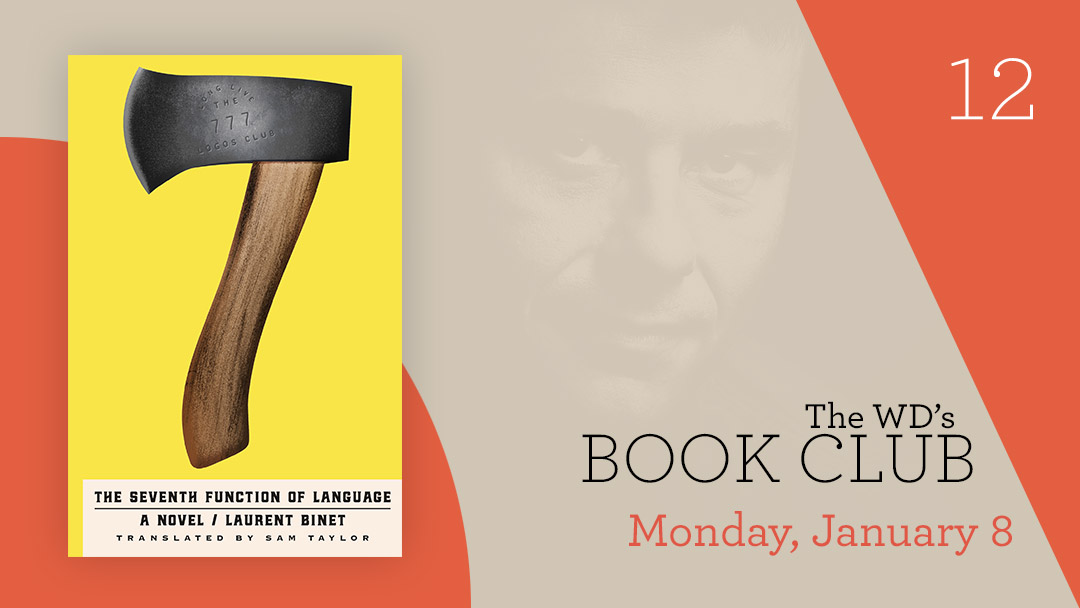 Event Details

The WD's Book Club next reading pick is The Seventh Function of Language, by Laurent Binet. This his second novel "is at once a mystery and a satire of mysteries (…) A clever and surprisingly action-packed attempt to merge abstruse theory and crime drama." –Kirkus Reviews

Paris, 1980. The literary critic Roland Barthes dies–struck by a laundry van–after lunch with the presidential candidate Francois Mitterand. The world of letters mourns a tragic accident. But what if it wasn't an accident at all? What if Barthes was . . . murdered?

In The Seventh Function of Language, Laurent Binet spins a madcap secret history of the French intelligentsia, starring such luminaries as Jacques Derrida, Umberto Eco, Gilles Deleuze, Michel Foucault, Judith Butler, and Julia Kristeva–as well as the hapless police detective Jacques Bayard, whose new case will plunge him into the depths of literary theory (starting with the French version of Roland Barthes for Dummies). Soon Bayard finds himself in search of a lost manuscript by the linguist Roman Jakobson on the mysterious "seventh function of language."

A brilliantly erudite comedy with more than a dash of The Da Vinci Code–The Seventh Function of Language takes us from the cafes of Saint-Germain to the corridors of Cornell University, and into the duels and orgies of the Logos Club, a secret philosophical society that dates to the Roman Empire. Binet has written both a send-up and a wildly exuberant celebration of the French intellectual tradition.

As always, Book Club members (meaning you just show up) will enjoy a 10% discount on the next book club title and on every item they'll ask for at the bar during the Book Club meeting.

Let's meet up and talk Literature.