17mar7:00 pm2:30 amAfrolicious, MOJO at DEAC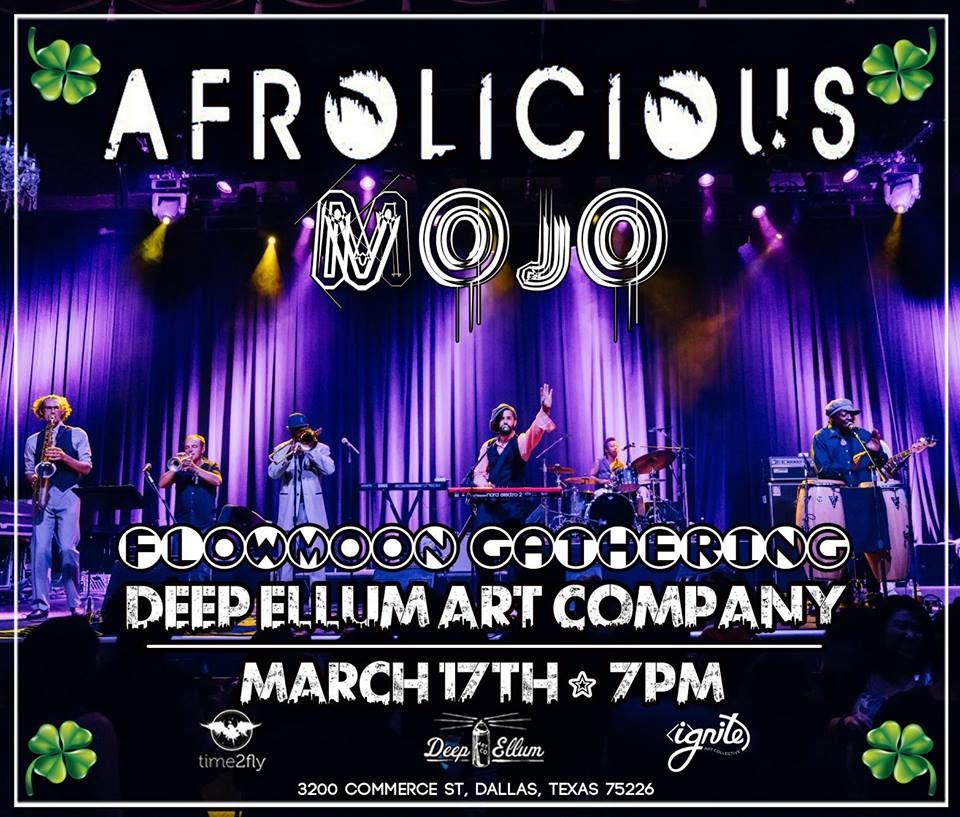 Event Details

Deep Ellum Art Company Presents:

[ live music / art gallery & yard / food truck ]

Afrolicious (San Francisco, CA)

[ Afro / Disco / Dub / Funk / Electro ]

Afrolicious has established itself as one of the top live/electronic bands on the scene. Launched as a weekly dance party featuring DJs and brothers Pleasuremaker and Señor Oz alongside percussionists, MCs, and horn players, over the years the band has evolved as founding DJ/producer Pleasuremaker (Joe McGuire) alongside his brother Señor Oz (Oz McGuire) hooked up with some of the most exciting personalities in the Bay Area music scene and started writing original music under the alias Afrolicious.

By 2010 the live band version of the music had also adopted that moniker. The 8-to-12 member ensemble mixes its live sound with club-heavy beats and textures. The new CD features some of its best-known original songs remixed by Jamaican dub producer Scientist and Rob Garza of Thievery Corporation, among others.

+ MOJO – Modular Johnson (McKinney, TX)

[ jamtronica / funk / hip-hop / rock ]

An introspective look at funk and electronic music; MOJO offers funky riffs, spacey soundscapes, inviting vocals, and heavy grooves.
Time

(Saturday) 7:00 pm - 2:30 am
Location

Deep Ellum Art Company

3200 Commerce St Dallas, Texas